The financial management consultancy services offered by Kothari Auditors & Accountants include:
Capital budgeting
Risk analysis of investments
Financial analysis
Finance planning
Feasibility studies
Arrangement of finances
Guidance on working capital management.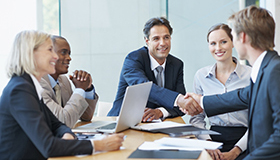 Our cost audit and analysis include the following:
Cost process efficiency — this exercise addresses improvements in cost effectiveness and related operational processes, applications and associated controls.
Cost assessment — a thorough appraisal of quantitative and qualitative processes and compare current performance against improved cost efficiencies.
The Kothari Auditors & Accountants client list includes large as well as small and medium sized organizations that we have over the years helped meet with statutory requirements & compliances in addition to reporting irregularities and rectifying flaws in internal control systems.
Please explore the various services we offer and learn more about the value we can add to you and your business. Click here to request a consultation.
You may also write to us : info@kaa.ae