The UAE MoF issued a Cabinet Resolution on the Economic Substance ('the Regulations') on 30 April 2019 for which an Amended Resolution has recently been issued in August 2020 along with Updated Guidance. Economic Substance Regulations (ESR) states that every prescribed entity ('Licensee') that carries on Relevant Activities and derives an income from prescribed activities in the UAE are required to perform an Economic Substance Test. There are also certain exemptions prescribed.
As a leading provider of assurance, tax, legal and business consulting services, KAA is ideally placed to help you in determining whether the UAE economic substance regulations apply to your business / entities, and how to ensure you can demonstrate the required economic substance in the UAE.
KAA provides the following services related to ESR:
To have primary check for business on the applicability of ESR
To provide step by step guidance regarding further ESR requirements
Providing suggestions and improvements to ensure the compliance of Law
To File an Economic Substance Notification for the Reportable Period
To file an Economic Substance return for the Reportable Period (where required)
Assist in evaluating if exemption can be claimed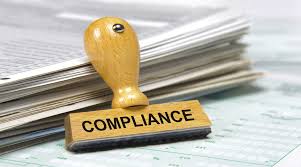 We at KAA are well placed to assess the impact of the Rules on your organisation and assist you in complying with the Regulations, including working with you to complete and submit the required ESR Annual Return.
If you would like to further discuss the Economic Substance Regulations, and find out what it means for your business, please contact us.
Please explore the various services we offer and learn more about the value we can add to you and your business. Click here to request a consultation.
You may also write to us : info@kaa.ae