Kothari Auditors & Accountants (KAA) can assist you on all and many other such professional matters.
KAA would be a "one stop shop" for all your needs in respect of company in-corporations in various jurisdictions, advisory on double tax treaty matters, financial & internal control systems, accounting, audit & other related professional matters and their team of experts will meet your expectations & requirements.
Kothari Auditors and Accountants
Kothari Auditors and Accountants (KAA) - a professionally managed accounting, auditing, management and financial consulting firm, was established in October 1992.
KAA now operates from the centrally located Khalid Bin Walid Road (Bank Street) in Dubai and The Bank Street in Sharjah with an associate office in Sharjah Airport International Freezone.
KAA is registered with the Ministry of Economy, Dubai Department of Economic Development, Sharjah Economic Development Department and other local authorities to operate in the emirates of Dubai and Sharjah.
The firm excels in offering accounting, audit services that includes statutory, internal and management audit and a host of financial consultancy services. It offers professional guidance that leverages formalities needed to set up businesses in the industrial, trade or services sector either offshore, local, or in any of the free zones in the UAE.
The fact that the firm is en-listed on the panel of approved auditors of most local and international banks as well as free zones authorities in the UAE has made Kothari Auditors and Accountants a distinguished audit firm in the UAE.
Affiliated to the Prestigious IAPA
Kothari Auditors and Accountants is a member firm of IAPA (International Association of Practicing Accountants).
IAPA, established in 1979 with its headquarters in the United Kingdom is amongst the top 20 associations worldwide with emphasis on "providing quality service" and adhering to highest standards of "ethical professional practice".
Regional and International Boards regulate the activities of IAPA with day-to-day administration by a central team based in England.
Kothari Auditors and Accountants thus offer global reach in terms of resources as well as markets through IAPA members and are capable of delivering world-class services in terms of accepted international practices and standards.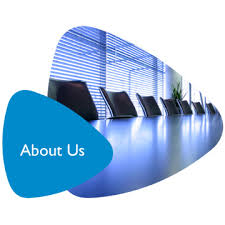 The Founder & Team
Led by Vipul R Kothari, founder – the team at KAA has since inception developed an excellent understanding of corporate requirements. The quality of services directly reflects the quality of personnel; this was one of the fundamental prerequisites understood and implemented from the early stages of establishing Kothari Auditors.
Mr. Kothari has the distinction of passing chartered accountancy at age twenty-one, from The Institute of Chartered Accountants of India. He went on to receive gold medals from BK School of Business Management in MBA finance.
The team at Kothari Auditors & Accountants specializes in:
Internal, statutory & management audits of various types of entities
Design & implementation of internal control systems
Review of financials & strategies for revival / improvement
Feasibility studies & project reports
Setting up of financial accounting, management control, management information & reporting systems
Business valuations
Guidance on commercial laws